"Hands Of Time" is a song created and performed by Asia that appears on their 2001 album Aura.

Empath: The Luckiest Smurf stories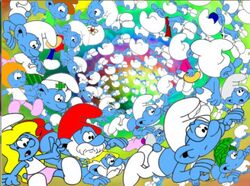 Empath Stories
It is part of the soundtrack for "Smurfed Behind: The Departure" during when Papa Smurf first uses the Key Of Chronos. It is also used in "Smurfed Behind: Smurfs Of The Stone Age".