"If I Can't Have You" is a song created by the Bee Gees and performed by Yvonne Elliman which appears on the soundtrack of the movie Saturday Night Fever.

Empath: The Luckiest Smurf stories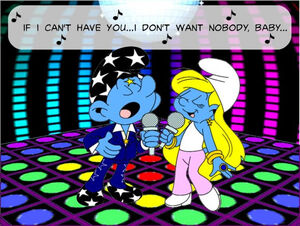 It is part of the soundtrack "Smurfed Behind: The Journey" as one of the songs reflecting the doubts of both Empath and Smurfette ever seeing each other again. It is sung as a duet by both Empath and Smurfette.