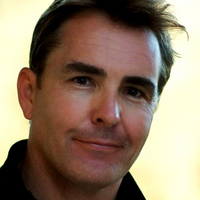 Nolan Ramsey North (born October 31, 1970) is an American actor who has been described as "the nearest thing the games industry has to a bona fide leading man." His voice work includes characters such as Nathan Drake from the Uncharted series; Desmond Miles from the Assassin's Creed video game series; the Penguin in the Batman: Arkham video game franchise; Dr. Edward Richtofen in the Zombie mode of the Call of Duty video game series; Cpt. Martin Walker in Spec Ops: The Line; David in The Last of Us; several characters in various pieces of Marvel media, Superboy in Young Justice and himself in Saints Row IV.
Desired Voice Roles
HERO: The Guardian Smurf -- Edward
Ad blocker interference detected!
Wikia is a free-to-use site that makes money from advertising. We have a modified experience for viewers using ad blockers

Wikia is not accessible if you've made further modifications. Remove the custom ad blocker rule(s) and the page will load as expected.