"It's funny that way, you can get used to the tears and the pain...what a child will believe...you never loved me."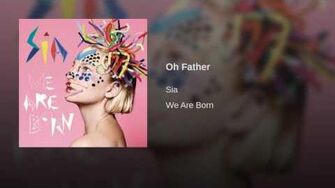 "Oh Father" is a song created and performed by Madonna in 1989 as part of her Like A Prayer album. It is also covered by Sia on her album We Are Born.

Empath Stories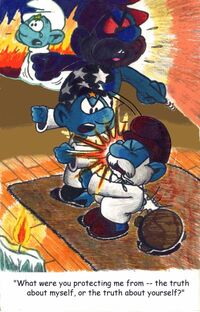 It is part of the soundtrack of the EMPATH: The Luckiest Smurf novel, played during the part following Papa Smurf's revelation that he is Empath's father where Empath becomes so angry with Papa Smurf for what he has done to him that he punches him in the face.
It also appears as an instrumental piece in the story "The Innocence Of A Smurf" where Empath tells the story on Redemption Day of the day that he killed Polluxis.