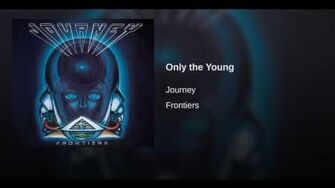 "Only The Young" is a song created and performed by Journey in 1983. It was originally intended for release on their 1983 album Frontiers, but instead was featured in the soundtrack for the 1985 movie Vision Quest. The song was also covered by Scandal featuring Patty Smyth for their 1984 album The Warrior.

Empath: The Luckiest Smurf stories
It is part of the soundtrack for the story "Smurfed Behind: The Return", appearing during a scene where Traveler Smurf visits the future and sees Empath's daughter along with the offspring of all his fellow Smurfs.