"You've Got Another Thing Coming" is a song performed by Judas Priest. It was originally released on their 1982 album Screaming for Vengeance and released as a single later that year.

Empath: The Luckiest Smurf stories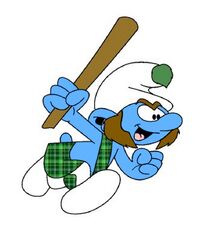 Empath Stories
This song appears in the EMPATH: The Luckiest Smurf story "The Once And Smurfy King" during the final assault of the rebels against Lord Smurf the First and his forces.